INDONESIA CONSTRUCTION MARKET TO HIT $136.26 BILLION BY 2021
Sunday, August 20, 2017
An expected rise in the value of the construction industry in Indonesia, from an estimated USD102.64bn in 2017 to USD136.26bn by 2021, is set to drive huge demand for innovative building technologies and products.

Konstruksi and The Big 5 Construct Indonesia 2017 (8-10 November, Jakarta Convention Centre) to offer broad education agenda addressing industry signifiers towards new building technologies and green, sustainable product specifications.
Ambitious deadlines and increased green building standards make efficient building management central in Indonesia, according to the latest Construction Technologies in Indonesia industry report prepared by TechSci Research, for Konstruksi Indonesia and The Big 5 Construct Indonesia 2017.
Growing population, rapid urbanization, and increased disposable income are credited by the report as propelling a rise in construction market value from USD102,64bn in 2017 to USD 136,26bn by 2021, thereby exhibiting a CAGR of 7,34%, in value terms, during 2017-2021.
As well as presenting a variety of upcoming projects that will take advantage of increased market performance, the report highlights key building technologies and standards that are developing within the boom.
Listed projects include the national toll road project, national railway projects, and ventures in the energy and waste management sectors. Benefiting from the excelling market, these construction projects come hand in hand with tight deadlines; one of which is the five-year plan to construct 1 million houses across the country.
According to the report, the adoption of new building technologies is essential for the country to manage these tight deadlines. BIM Modelling is currently the most promising of such; being implemented in the Gran Rubina Complex project in Jakarta to help managers in achieving another trend in the industry - sustainable and green construction standards.
Green standards have been steadily growing in popularity in Indonesia since 2015 when the Indonesian government announced plans to reduce emissions of greenhouse gases by 29% by the end 2020. Green building regulation was signed by the Bandung government in 2016, and green building points are now awarded by the Green Building Council Indonesia.
"The use of building technologies and green, sustainable performance products in the construction market, will become greatly popular on the back of mounting projects and building standards in Indonesia," says Portfolio Exhibitions Director of The Big 5 Construct Indonesia, Andy Pert. He goes on to mentor that "constant industry specific education is the first response to the ever changing nature of innovation."
Konstruksi Indonesia (KI) and The Big 5 Construct Indonesia welcomed over 12,000 visitors and exhibitors last year, 57% of which said they attended to discover the latest innovations and trends. The third edition of the event will feature an energized variety of certified, free to attend CPD (Continued Professional Development) workshops set to address industry professional interests including; BIM (Building Information Modelling) adoption in the Indonesian construction market under the theme project management, green and sustainable construction trends in the sector.
Running from 8-10 November 2017 at the Jakarta Convention Centre, hosted by The Ministry of Public Works and Housing, Konstruksi Indonesia 2017 and The Big 5 Construct Indonesia 2017 is the country's leading platform for the infrastructure and construction industry.
Hundreds of local and international construction companies, from Spain to South Korea, will be showcasing the latest products and innovations such as concrete related products, construction tools and general building materials.
Konstruksi Indonesia (KI) 2017 and The Big 5 Construct Indonesia 2017 will be co-located with Indonesia Infrastructure Week (IIW) 2017, a focused business-to-business exhibition for public and private stakeholders and investors.
Download the full report: www.konstruksiindonesiabig5.com/industryreport | To find out more about Konstruksi Indonesia and The Big 5 Construct Indonesia: www.konstruksiindonesiabig5.com
About dmg events
An international exhibition and publishing company, dmg events produces market-leading exhibitions and conferences for the global energy, construction, coatings, hospitality and interior design industries.
dmg events is a wholly-owned subsidiary of the Daily Mail and General Trust plc (DMGT) an international portfolio of information, media and events businesses listed on the London stock exchange.
dmg events Middle East, Asia & Africa
Founded in 1989, dmg events has operated in the Middle East since 1995 and owns many leading brands including The Big 5 portfolio of construction events, INDEX – the Middle East's largest event for the interior design industry and The Hotel Show, the longest running and most important event for the hospitality industry.
Headquartered in Dubai, UAE and with satellite offices in India, South Africa and the UK, dmg events Middle East, Asia & Africa organizes over 45 events across the Middle East, Africa, Asia, North America and Europe. For more information visit www.dmgeventsme.com
About DMGT
DMGT manages a diverse, multinational portfolio of companies, with total revenues of almost £2bn, that provide businesses and consumers with compelling information, analysis, insight, events, news and entertainment. DMGT is also a founding investor and the largest shareholder of Euromoney Institutional Investor PLC and ZPG Plc.
For more information visit www.dmgt.com
About Tarsus Indonesia
Tarsus Indonesia, formerly PT Infrastructure Asia, is a business-to-business conference and exhibition organiser and media company based in Jakarta, Indonesia.
Since its formation in 2009, Tarsus Indonesia has forged strong links with the Indonesian Government, along with other strategic organisations within the archipelago, and has delivered a diverse portfolio of business-to-business events that positively contribute to the Indonesian economy and encourage international trade.
Tarsus Indonesia's flagship event is the Indonesia Infrastructure Week (IIW), an event that generates more than $16 billion in new business during the event. Tarsus Indonesia also hosts events within the Education, Aviation, and Technology sectors.
Tarsus Indonesia also operates two online industry new portals – Infrastructure Asia Online (IAO) and Construction Asia Online (CAO); providing invaluable industry news, opinions, insight and regulatory updates to its wide subscriber base.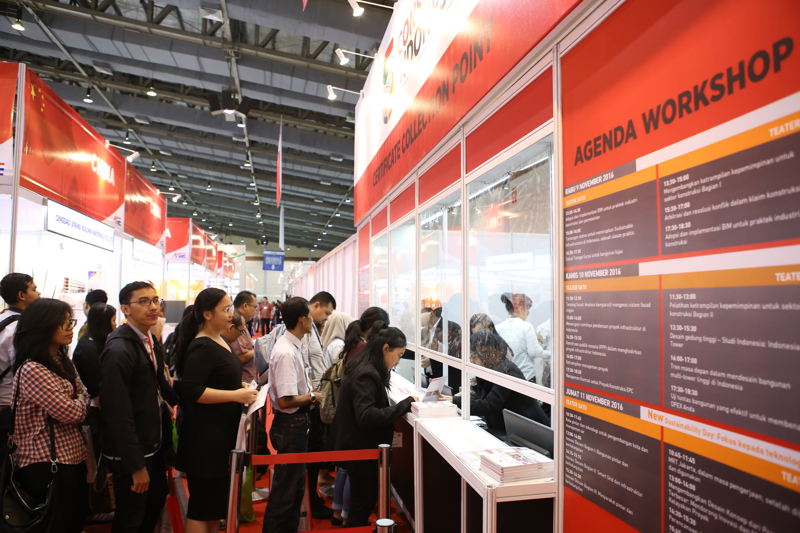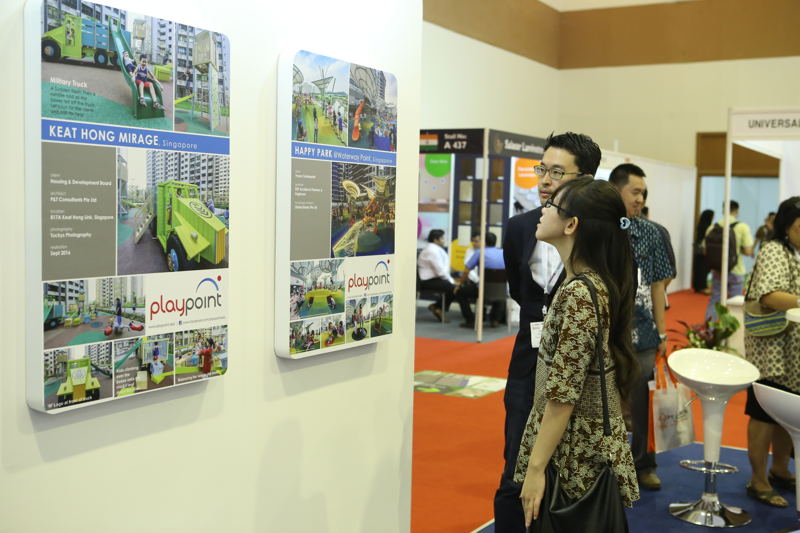 Contact us
Jessica Scopacasa
Public Relations Manager
dmg events Middle East, Asia & Africa
Jessica Scopacasa
Public Relations Manager
dmg events Middle East, Asia & Africa
Elisha Dessurne
Public Relations Executive
dmg events Middle East, Asia & Africa
Elisha Dessurne
Public Relations Executive
dmg events Middle East, Asia & Africa
Sebastianus Epifany
Public Relations & Content Marketing
Tarsus Indonesia
Sebastianus Epifany
Public Relations & Content Marketing
Tarsus Indonesia